Golf courses and Golf hotels at Lake Garda
Mild climate all year long, golf courses of the highest quality, the hills in the background and the natural scenario of Lake Garda: an amazing combination that makes Lake Garda one of the most appreciated and famous golf regions in Europe and all over the world.
Golf clubs at Lake Garda are accessible for both experts, who like to test their skills on difficult courses and beginners, who like to get closer to this wonderful sport, enjoying a breathtaking panorama that Lake Garda landscape offers.
In Italy the number of people who begin to play golf is increasing more and more, because of the more accessible prices and also because this sport can be played at any age. What is more, golf let people get in touch with Nature and Lake Garda is one of the best scenarios for golf playing in Italy.
Discover the best Golf courses at Lake Garda
Both a golf expert or a beginner chose his/her holiday destination also thanks to the proximity of a golf course. Discover which are the best golf clubs at Lake Garda and the opportunities to book a hotel close to one of them.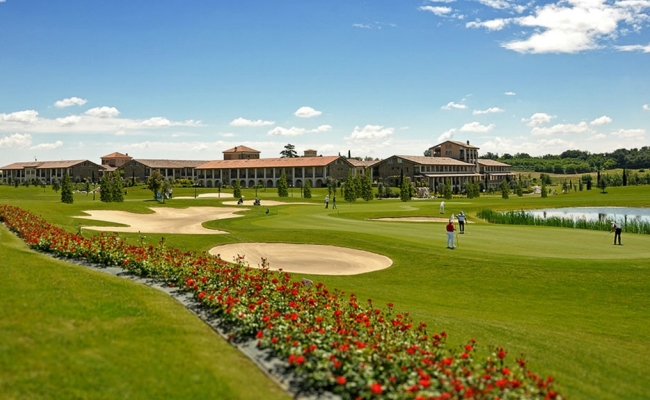 Chervò Golf San Vigilio
Superficie 110 ettari
27 Buche / Par 36+36+35
9 Buche / Par 37
Driving range 40 postazioni (15 coperte)
Driving range academy 50 postazioni da terra

Località San Vigilio - 25010 Pozzolengo (BS)
Tel. +39 030 9918248
Scopri il Resort: Chervò Golf Hotel & Resort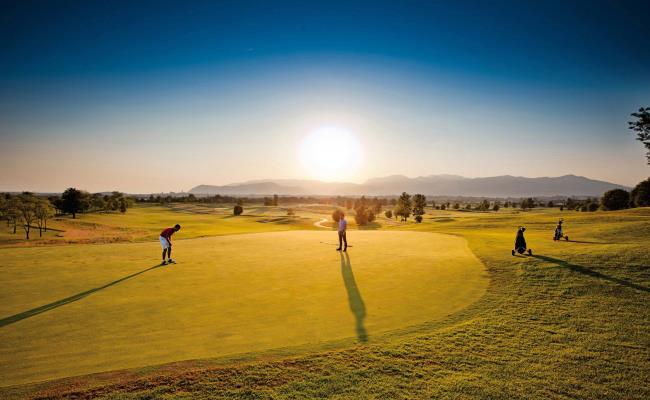 Palazzo Arzaga Golf Resort
Superficie 120 ettari
27 Buche / Par 18
Jack Nicklaus II Par 72 + 9 Buche
Gary Player Par 36
Driving Range: 9 buche

Loc. Arzaga - 25080 Carzago di Cavalgese della Riviera
Tel. +39 030 680600
www.palazzoarzaga.com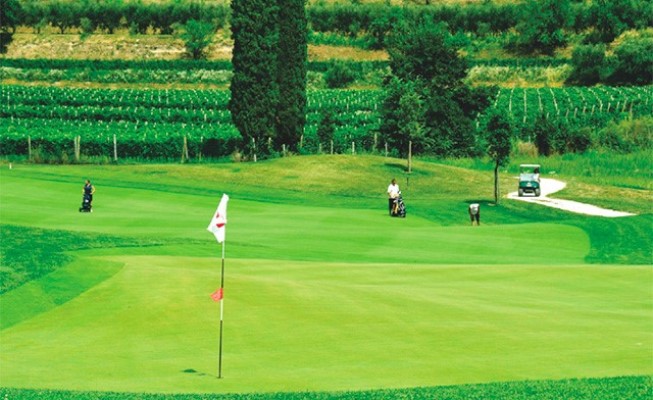 Golf Club Paradiso del Garda
Superficie 80 ettari
18 Buche / Par 71
Driving Range 4 buche

SS 249, Località Paradiso - 37019 Peschiera del Garda (VR)
Tel. +39 045 6405802
www.golfclubparadiso.it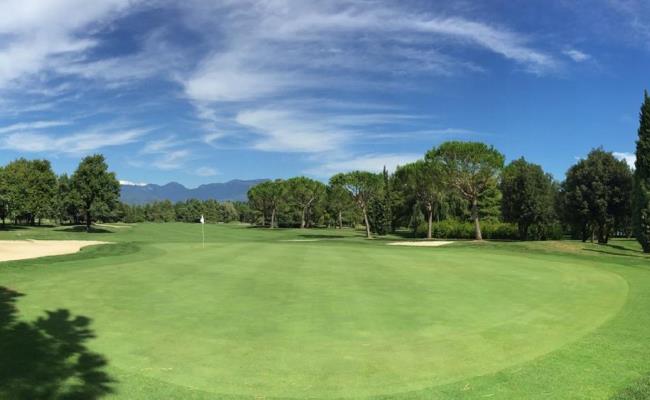 Gardagolf
Superficie 110 ettari
27 Buche / Par 71
Driving Range

Via Angelo Omodeo - 25080 Soiano del Lago (BS)
Tel. +39 0365 674707
www.gardagolf.it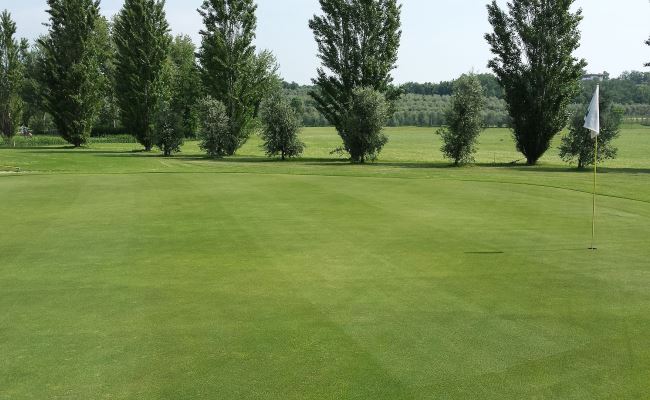 Golf Club Il Colombaro
Superficie 2.700 mq
9 Buche / Par 29
Driving Range 20 postazioni

Via Colombaro, 1 - 25087 Cunettone di Salò
Tel 0365 43327
www.ilcolombaro.com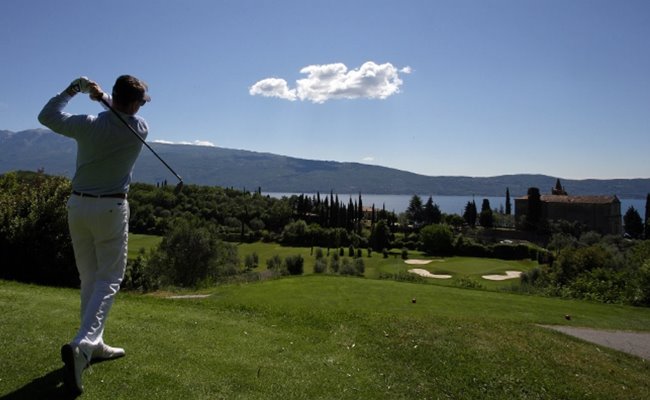 Golf Club Bogliaco
Superficie 32 ettari
18 Buche / Par 67
Driving Range

via del Golf, 21 - 25088 Toscolano Maderno (BS)
Tel. +39 0365 643006
www.golfbogliaco.com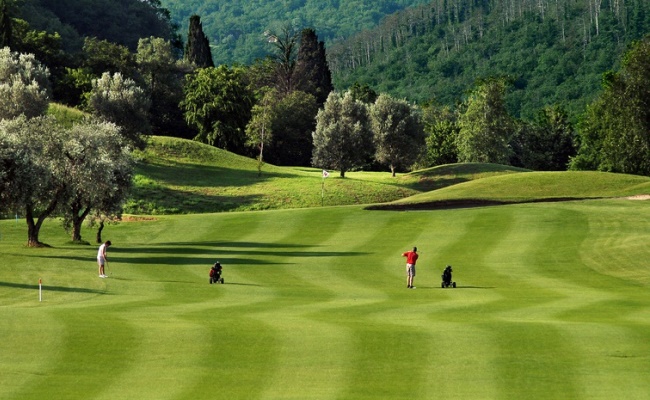 Golf Club degli Ulivi
2 campi da 18 buche e 9 buche
Golf Accademy con driving range, putting green ed approach green

Via Ghiandare, 2 - 37010 Marciaga (VR)
+39 045 6279030
www.golfclubcadegliulivi.it